McCay Kinchin Projects and Development

Projects involve many key components, from exploring value maximization strategies, to developing key positioning aspects for properties. We, at McCay Kinchin, focus on many elements such as Developing, General Contracting, Construction Project Management, Cost Analysis, Budgeting, Scheduling, Programming, Project Evaluation, and Space Auditing.
Photo Album Gallery Place Holder - Please wait while the Photo Album loads. If the album does not show, please refresh the page to try again.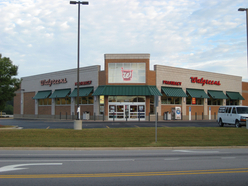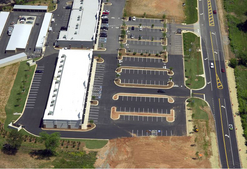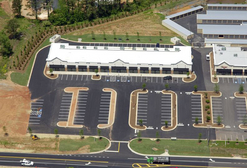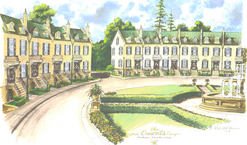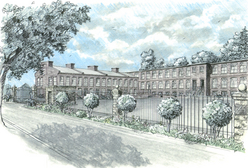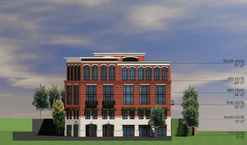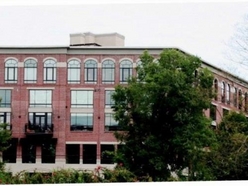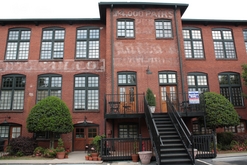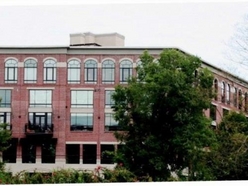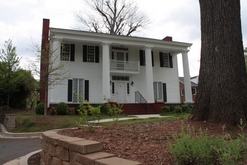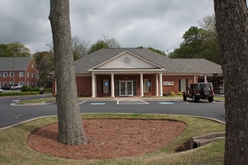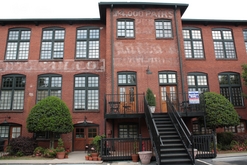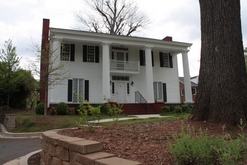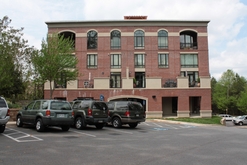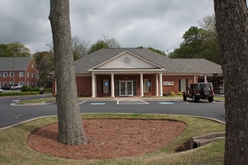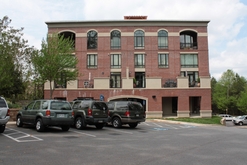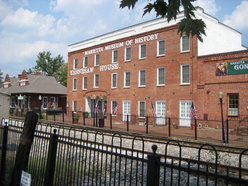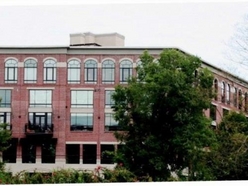 Banks and

Banking:

For our banking clients, we performed services such as development of property, construction of new buildings, and tenant build outs. We have worked with such institutions as (BB&T) Branch Bank and Trust, Chase Bank, Premier Bank, Washington Mutual, Trust Company of Georgia, Barnett Bank, Heritage Bank, South Trust Bank, Trust Mark National Bank.
Retail: We have developed and constructed 20 plus strip shopping centers, measuring from 20,000 sf. up to 250,000 sf., and tennant build outs of 100's of thousand sf. of retail. Our client list is comprised of the following:
Ralph Lauren Ladies Apparel

Nautilus Equipment

Bugle Boy

Sigrid Olsen

Arvada

Bum Equipment

Macys

Wal-Mart

Walgreens

Citi Trends

CVS Pharmacy




HIBBITS Sporting Goods store, Jackson MS

Family Tree, Augusta Ga

Maywood Plaza, Jackson MS

Crooked Creek, Phase I&II, Alpharetta Ga


South Gate Mall, Augusta Ga

Vitamin Shop, Jackson MS

Value Pawn, Marietta Ga

Assisted Living Properties: Summers Landing Assisted Living Home. Atlanta ga, Nursing Home Facilities in Wakaulla Springs Fl, King of Prussia Pa. Amityville NY, and Greenville SC.
Multifamily/Medical: Our experience includes development and construction of duplexes, triplexes, quads, two 5-story loft condos, apartments, assisted living facilities, and nursing homes, spanning from Atlanta, GA, to Chicago, IL, and up to Long Island, NY.
The Peninsula, Piedmont Rd Atl. Ga

The IVY, Sidney Marcus Blvd. Atlanta Ga

Estates at Vinings, Smyrna Ga.

Mountain Park, Kennesaw Ga

Alexan Lenox

Lakeside Town Center

Marina Point, Chattanooga TN

ZRS, 420 E. OHIO St. Chicago Il

Bellevue West, Nashville TN

Uptown Square, Atl. Ga
Single Family Homes & Sub Divisions: McCay Kinshin has developed and built numerous high end sub divisions and luxury homes in the 1.5 - 5.7 million dollar price point. Properties include:
East Andrews and Mentone sub-divisions of Alpharetta, GA

Paper Mill Village of Marietta, GA

Bridge Mill Commons of Canton, GA, a 47-acre single, multi-family, office, and retail complex

Elm Wood Estate, a circa (1741) private estate in Rhine Beck NY

Penthouse's Park Ave., located at W.55th St and 5th Ave. in New York, NY.

Lakeside Villages, ATL Ga

Martins Landing New Club House Roswell Ga.

Commercial Office: Our commercial expertise is exemplified by our worked performed for the following businesses:
Rego China's Corporate HQ in New York, NY

Beverly Enterprises Corporate HQ in New York, NY

Gold Toe Corporate HQ located at 5th Ave. New York, NY

SOS Management HQ in Times Square New York, NY

A.G. Edwards & Son's, Inc. in Marietta, GA

Wachovia Securities in Marietta, GA

Marietta Mill Lofts, a 5-story, 85,000 sf., mixed-use development in Marietta, GA

McLaren Mill Lofts, a 65,000 sf., adaptive-use structure in Marietta, GA

Kennesaw House, a historical, 4-story, adaptive-use structure in Kennesaw, GA

Conversion of the original Marietta Fire House into class "A" office space, located at 48 Atlanta Street, Marietta, GA

KDS Koncept Design Studios

Church of the Apo

stils Recording studio and executive offices

Palisades Office Park, 4 Buildings, Atlanta Ga
Hotel Remodels: Our hotel remodels include prestigious clients such as the Ritz Carltons of Palm Springs, CA and Atlanta, GA, as well as Hyatt of Greenville, SC, and Embassy Suites located in Atlanta, GA.
Educational Facilities: McCay Kinchin has built and improved educational facilities such as Georgia Military College of Columbus, GA, Georgia Institute of Technology in Atlanta, GA, Tapp Middle School of Powder Springs, GA, and Charter Schools USA of Union City and Holly Springs, GA.
Restaurants: McCay Kinchin has built and remodel eateries such as Delite's Hamburger stores of GA, FL, TN, NM, AK, LA & MS, Planet Smoothie's of GA, NC, SC, AL, MS, & LA, and Atlanta eating establishments including Panos & Paul's, 103 West, Buckhead Diner, Taco Mac, and McDonalds. Max's Wine Dive Atl, Ga
Industrial: Our industrial construction and development experience is evidenced by our construction of 200,000 sf. of office and office warehouse space in Columbus, GA, 300,000 sf. in Highland Industrial Office Park, and 250,000 sf. for Duck Head Distribution located in Conyers, GA as well as Six Flags Truck Repair Terminal in Atlanta Ga.